Connections that spark growth
Say hello to Brevo (formerly Sendinblue) — the platform that helps you build customer relationships across email, SMS, chat, and more.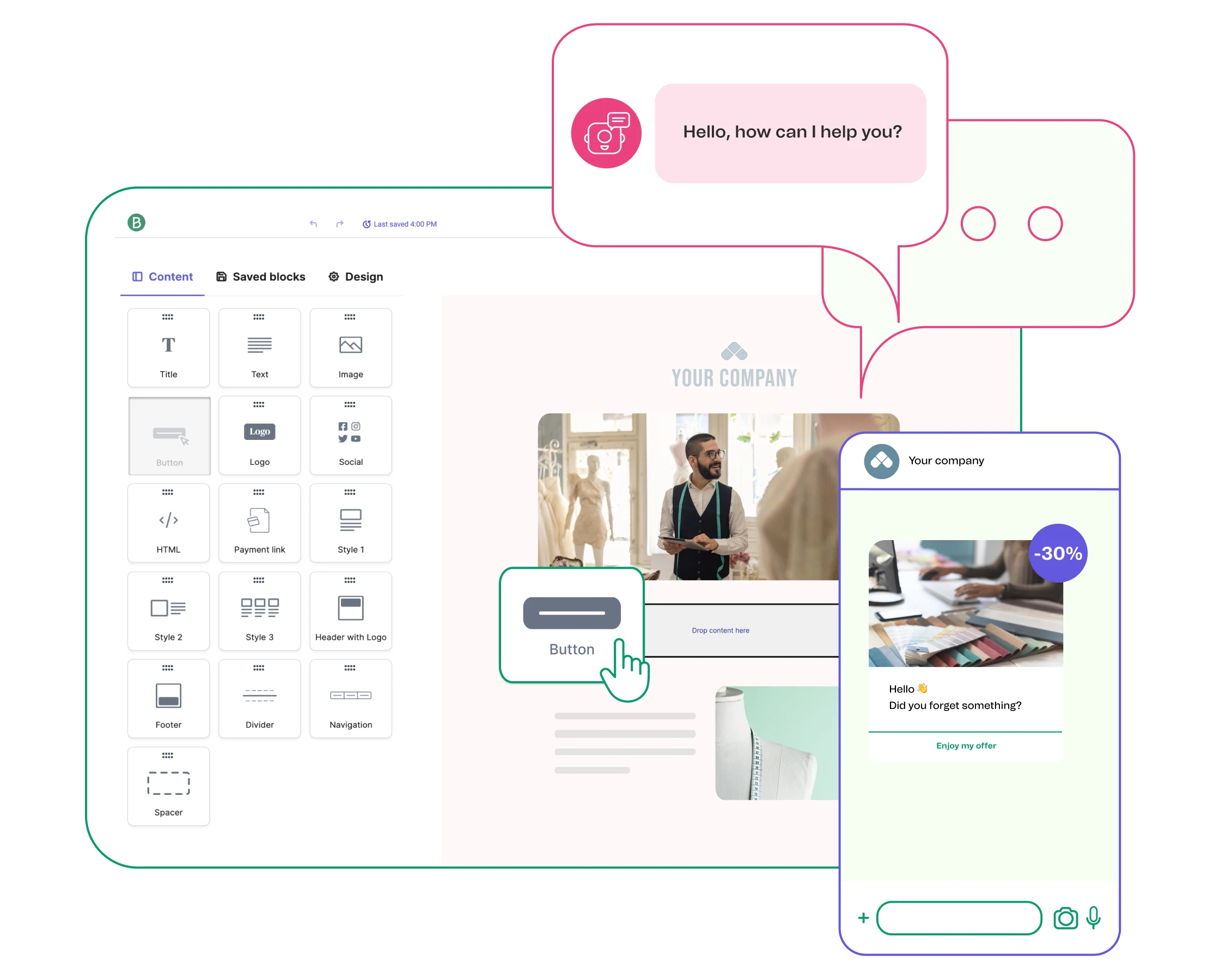 Wide reach
Close connection
The complete toolkit to turn one-time browsers into long-term customers.
NEWS
Sendinblue is now Brevo!
New name, new look. Discover the story behind Sendinblue's rebranding.
Everyone can grow with Brevo
"Brevo is fantastic for keeping clients informed of upcoming shoots and the status of portrait collections. Plus, it offers great deliverability!"
Danie Wigzell
Owner at Pop-Up Portraits
Over 500,000+ customers trust Brevo
Businesses across industries and around the world have built better customer relationships with Brevo.
Brevo connects to the tools you already use
Brevo runs alongside more than 150 leading digital tools, from CRM to CMS, ecommerce, and more.
Ready to get started?
Create your free account, no credit card needed.